Black aphids are killing my Jalapeño plant
Black aphids are killing my Jalapeño plant
This is going to be my first post. Sadly, it is pictures of one of my plants that got attacked by what I think are black aphids. I was unfortunately not paying attention to this Jalapeño giant plant. I then noticed it was infested when a bunch of leaves started falling off the plant.
Table of Contents
Signs of aphids on the chili plants leaves
There are also apparent signs on the leaves that have not died yet. In the following two images, we can see the signs of the aphids sucking the juice out of the plant.
As can be seen in the images the leaves are getting stained and yellow. I also noticed that the leaves are getting "curly". I don't have an image showing this, right now.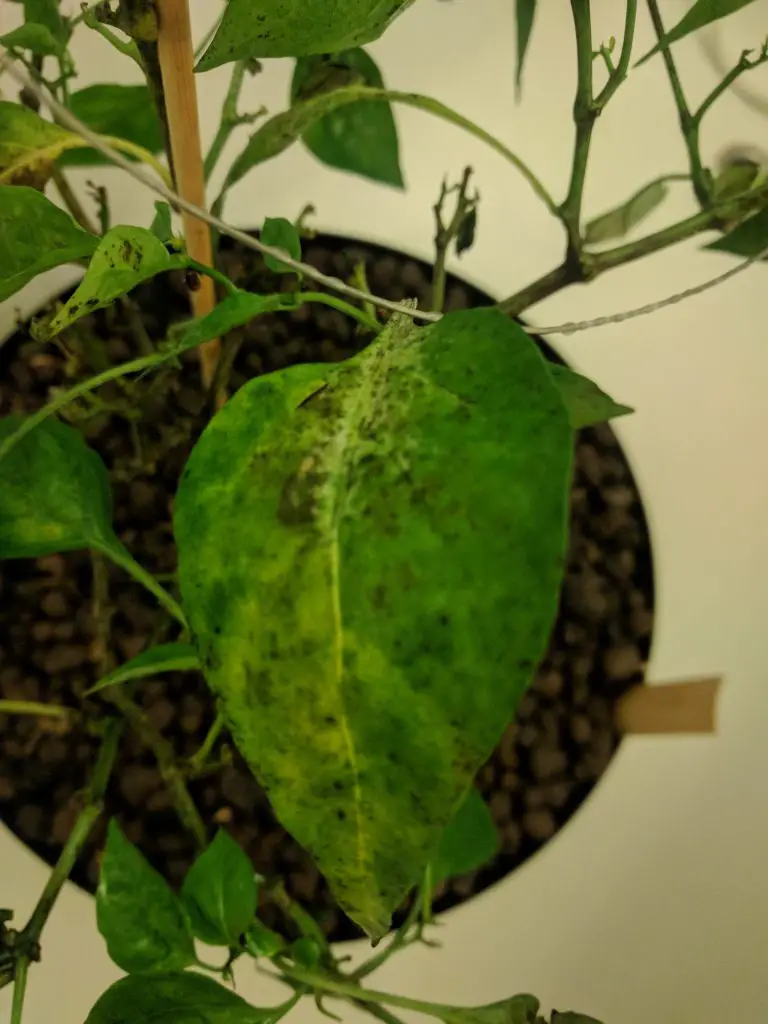 Signs of the aphids on the stem
We can also see clear signs that the plant does not feel well on the stem. Have a look at the following two images.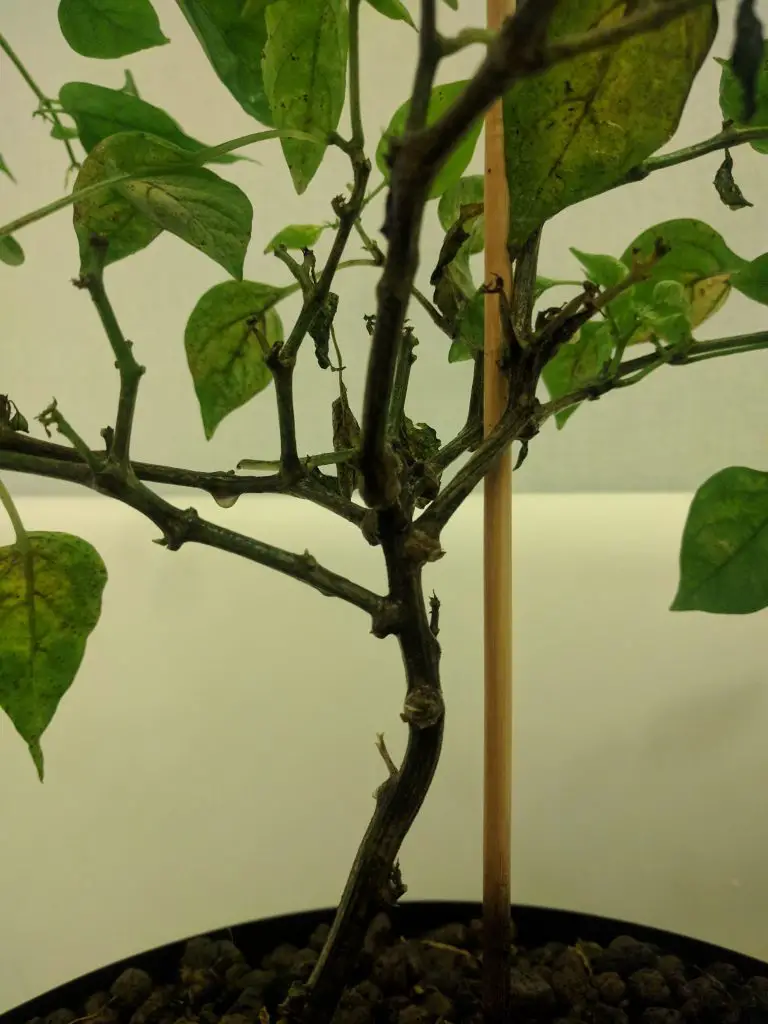 If we inspect the images, or even better, the chile plant itself, we see that the stem is drying out. The aphids will typically sit on the leaves, but the entire plant seems to be drying out even though we give it enough water (or even more).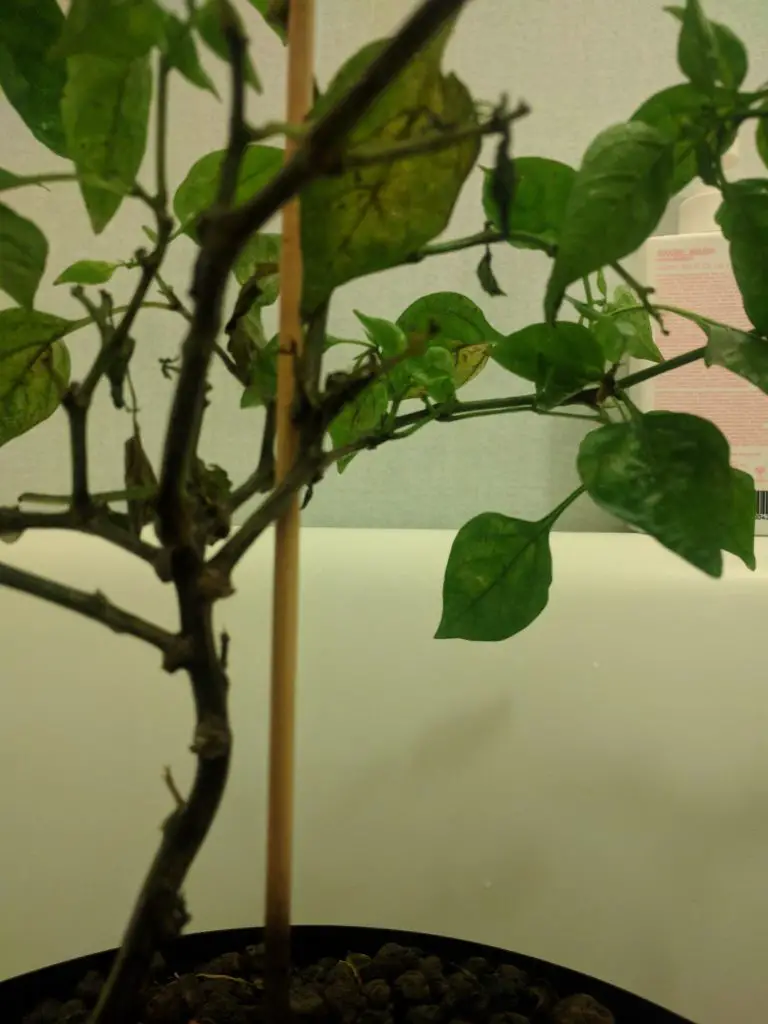 I am now trying to kill these bugs using a solution that I spray on all of my pepper plants daily. I experimented some with the following ingredients: water, oil, baking soda, detergent, and cayenne. I found that having too much oil will make it hard to spray. I use like one liter of water, a pinch of baking soda and/or cayenne, and a drop of detergent. Every morning, I bring the plant to my bathtub and spray it. It seems like there are fewer black aphids.
Suppose you happen to know any good organic, non-expensive, ways to fight the aphids off. Please let me know.